Project summary
The key to the project was to ensure brand consistency was maintained through the website. Previous presentations contained 'off brand' technical illustrations and content. We ensured all software icons and technical illustrations were re-imagined and re-drawn to follow the 'Giroux' brand guidelines.
From here we developed an innovate framework on which all content and imagery were placed. Of high importance was the consideration of key call to action information to ensure the viewer had constant access to lead generation forms and ROI calculators.

The Giroux custom icon set design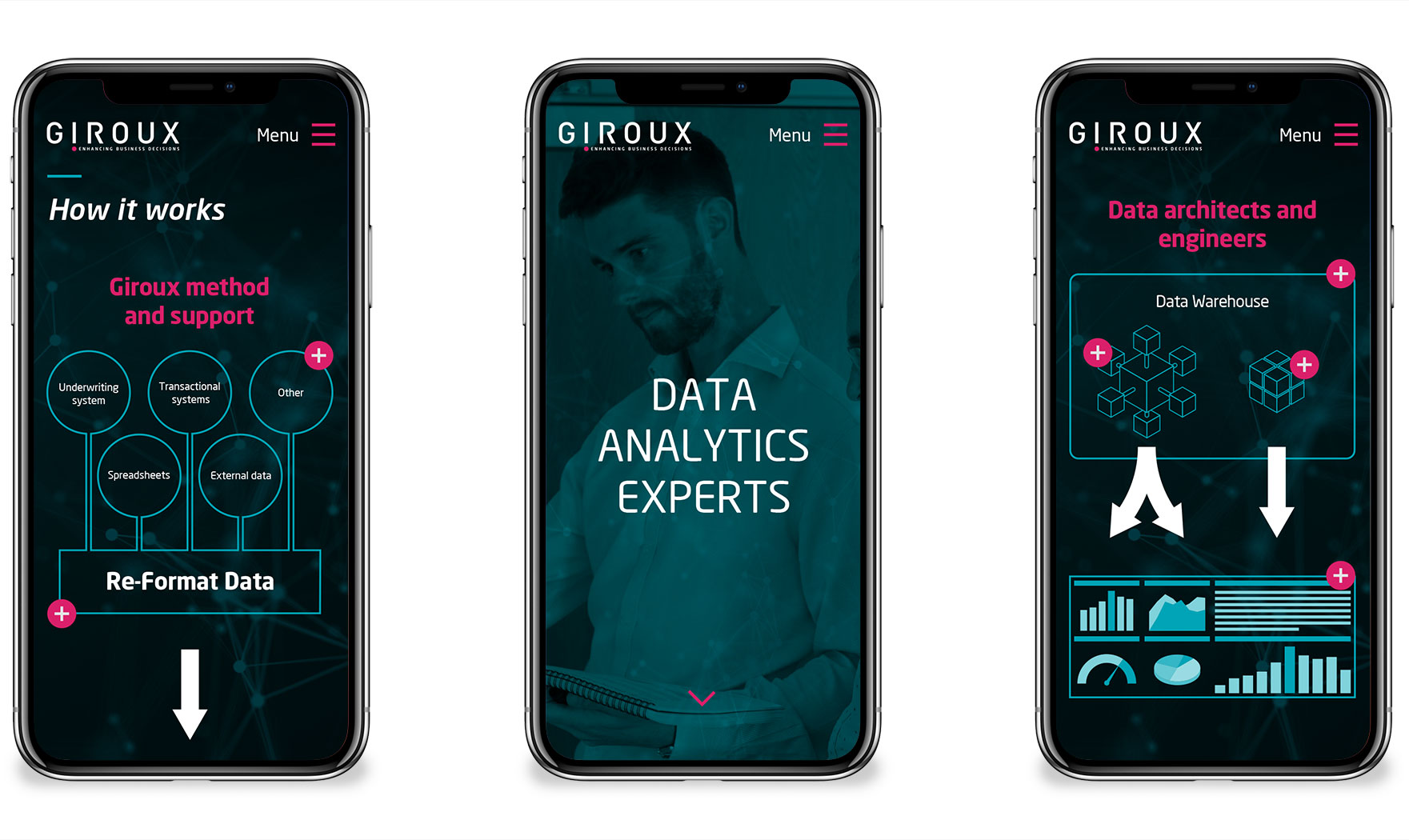 Giroux mobile optimised design
The responsive website design and development process
Futher to the re-imagining of the website, Giroux implemented a wider re-think of the overall brand collateral, re-freshing print based materials and introducing updated video content. Our early considered approach to develop a concept led more stylised imagery, video and copy which has allowed Giroux to present to prospective clients with a strong suit of marketing materials.
Giroux technical illustration