Project summary
The Sports analytics UI/UX brief required the interpretation of complex data, received from a number of innovative 'on-pitch' devices that captured football player performance. The application is used by club managers and professional sports trainers in outdoor and indoor environments to quickly access and compare data across various metrics and payers.
Producing interactive wireframes, UI/UX designs, a responsive frontend, backend API and integrations with the core sports analytics data.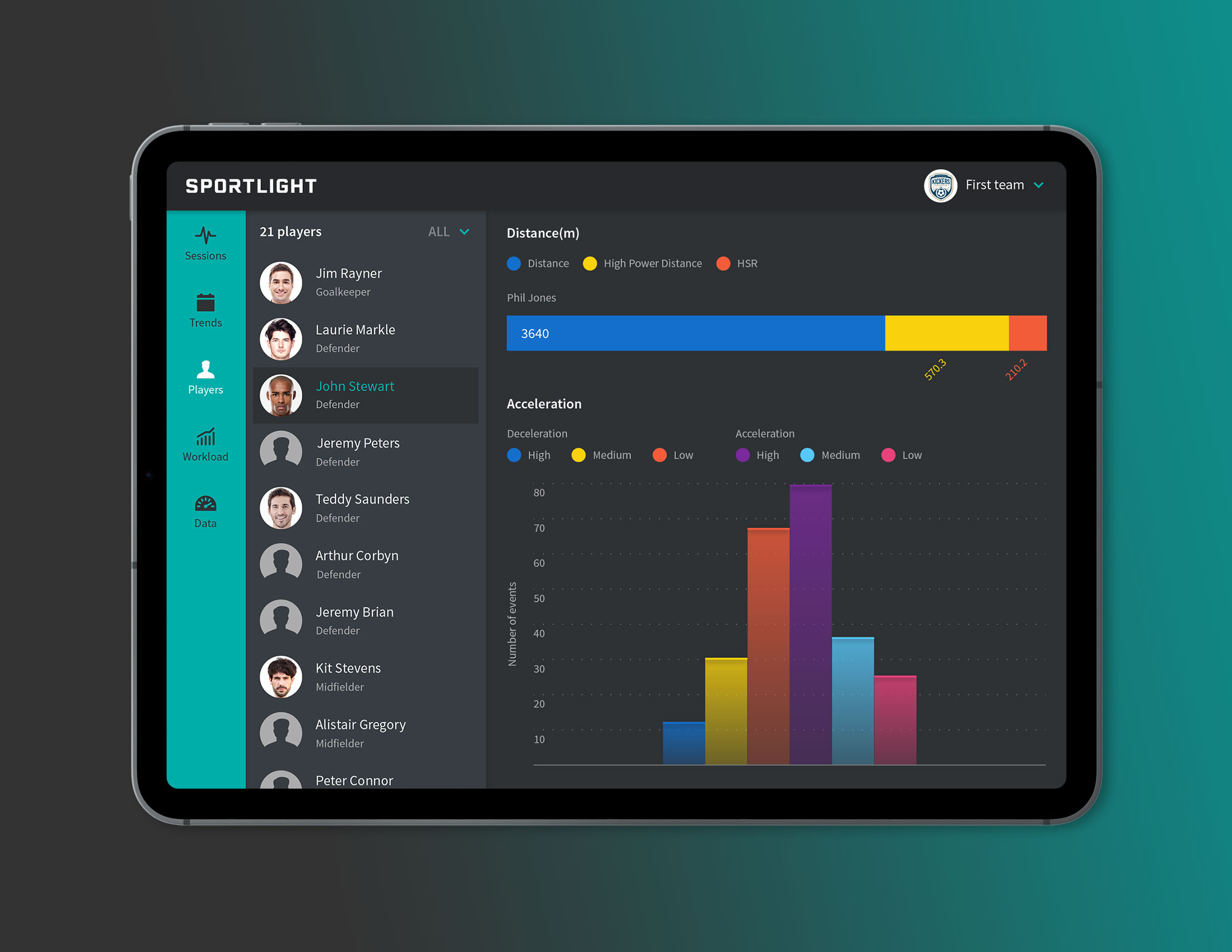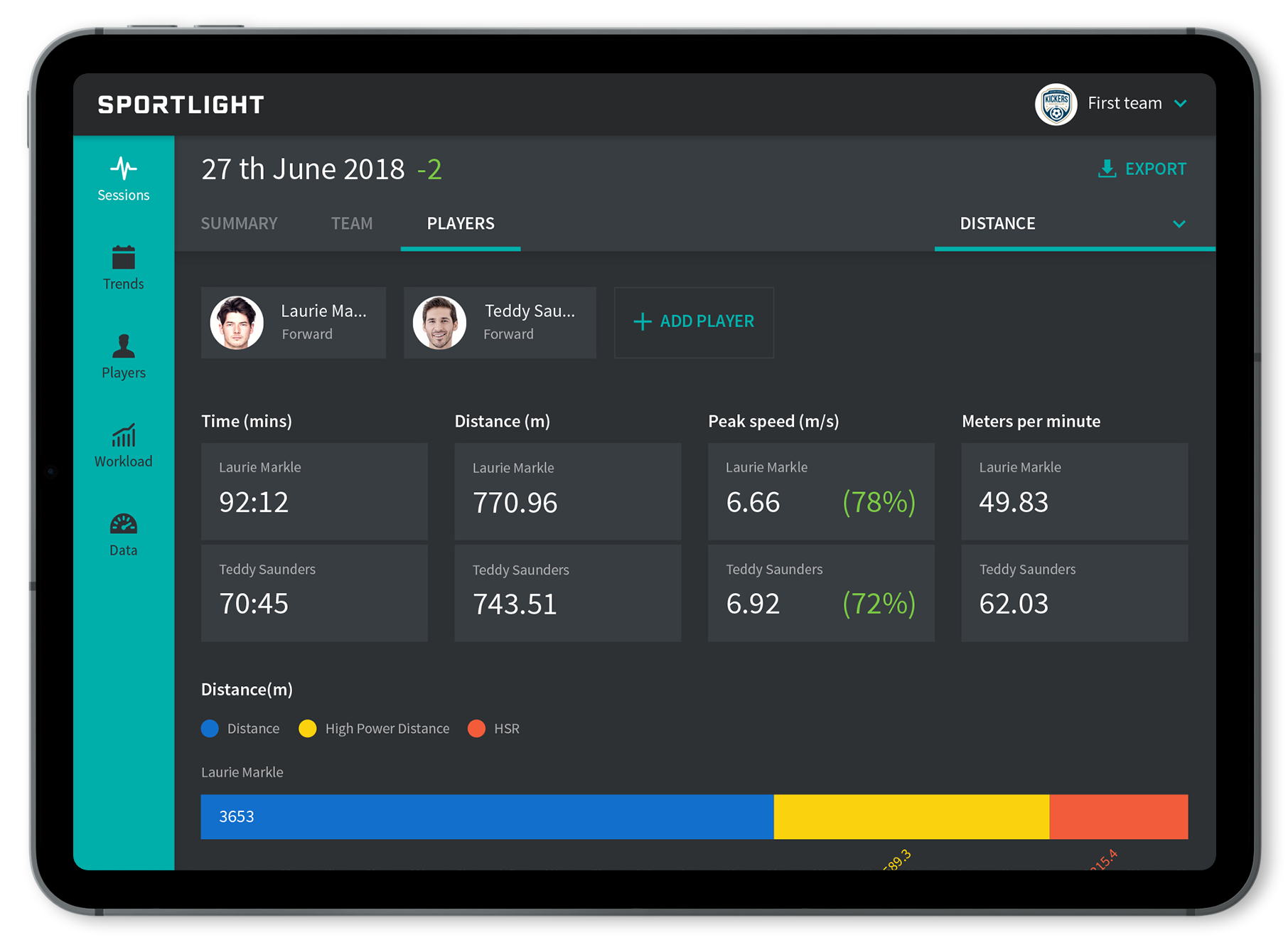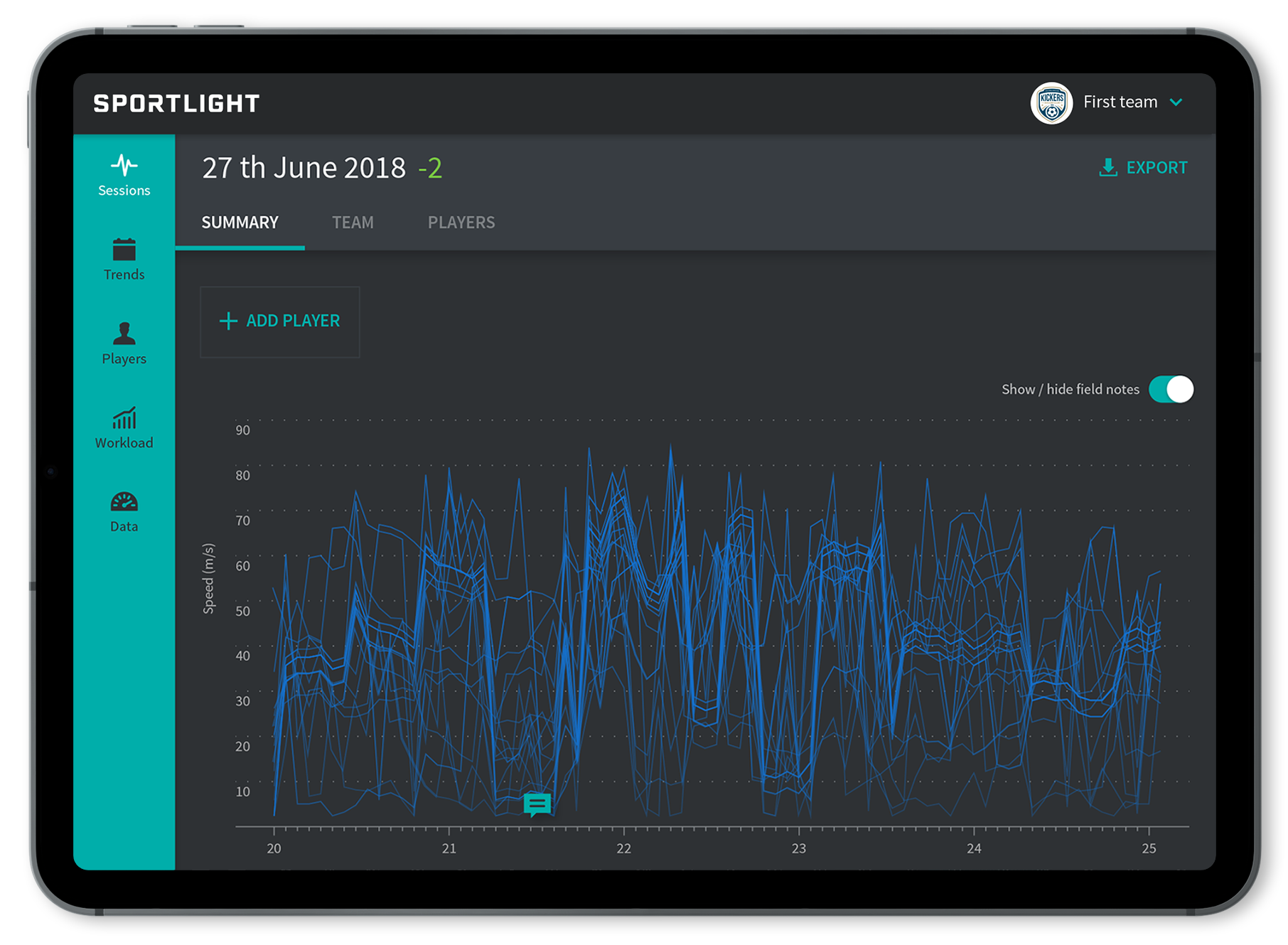 Our process to
Sports analytics UI/UX
Our approach to the large data sets and sports analytics UI/UX started by devising a series of interactive wireframes, enabling us to interactively refine the platform architecture with the client. By discussing specific use cases and metrics in detail we created an intelligently structured, intuitive user interface. Once the UI design stage had gone through several rounds of refinement, the visuals were passed over to the development team.
The development team produced a tailored backend API, enabling the user interface to efficiently read custom datasets in a semantic structure. With a responsive frontend user interface, displaying custom graphs, player comparison tools, implementing and refining the views through testing and guidance from the design team.
Wrapping up the project with user testing and refinement, the end product for Sportlight stands out in sports analytics software space.