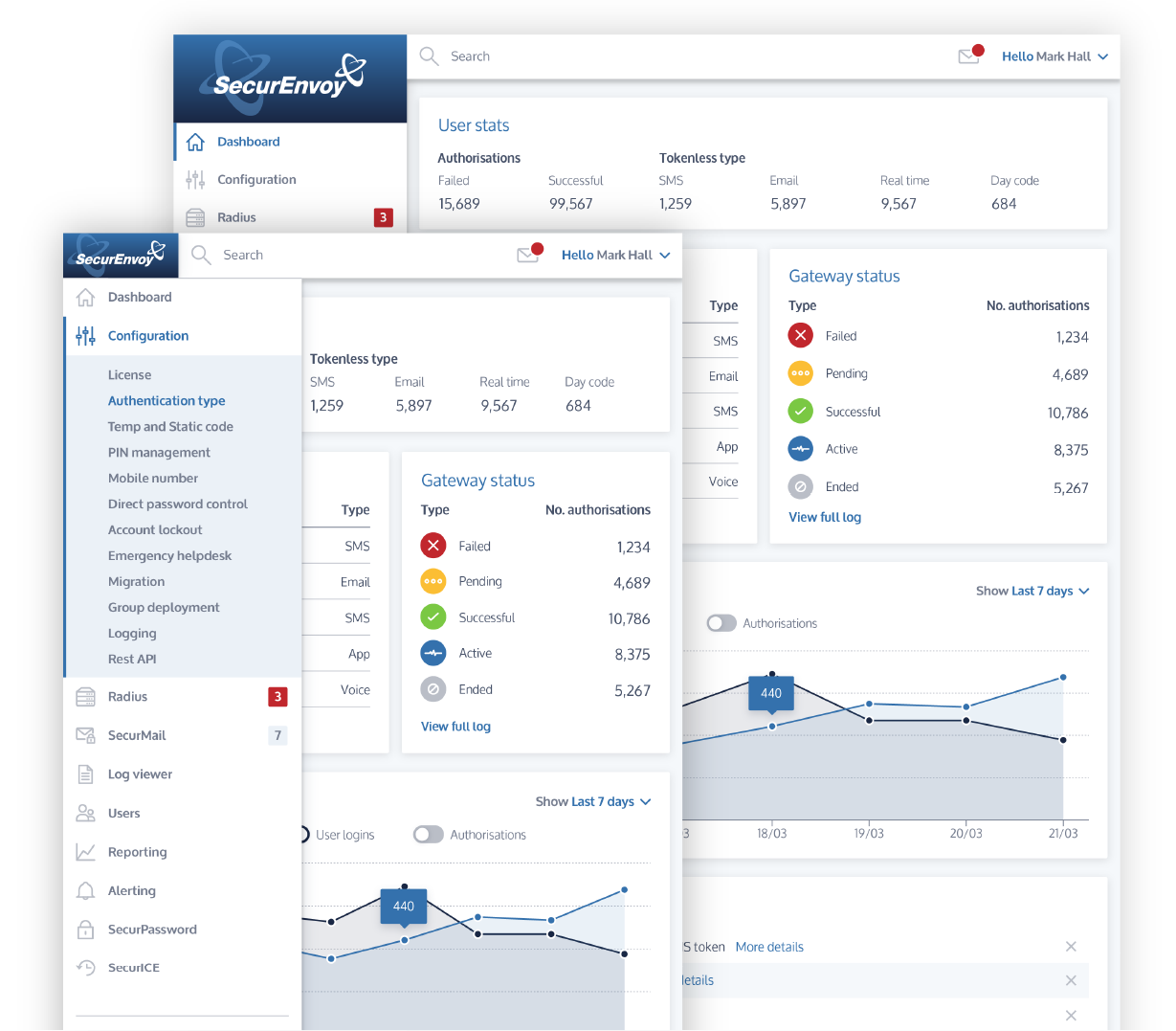 Project summary
SecurEnvoy required a complete design overhaul of their core software to enable them to stay one step ahead of their competitors. This was especially true of the administration area user interface, where older designs were no longer pulling their weight in terms of user experience.
The process
Pendulum began by re-focusing the brand identity, clearly defining a style based on their existing marketing collateral. Once we had the identity refined, we applied it to the front-end design of SecurEnvoy's software, where we combined the stronger brand presence with a more intuitive user interface and user experience.
The key to the success of this project was combining functionality with strong brand identity; making sure that the user interface was intuitive as well as attractive, with layouts that performed well on desktop and tablets. We backed this up by creating specific brand guidelines for their user interface, covering colours, spaces, sizing and fonts.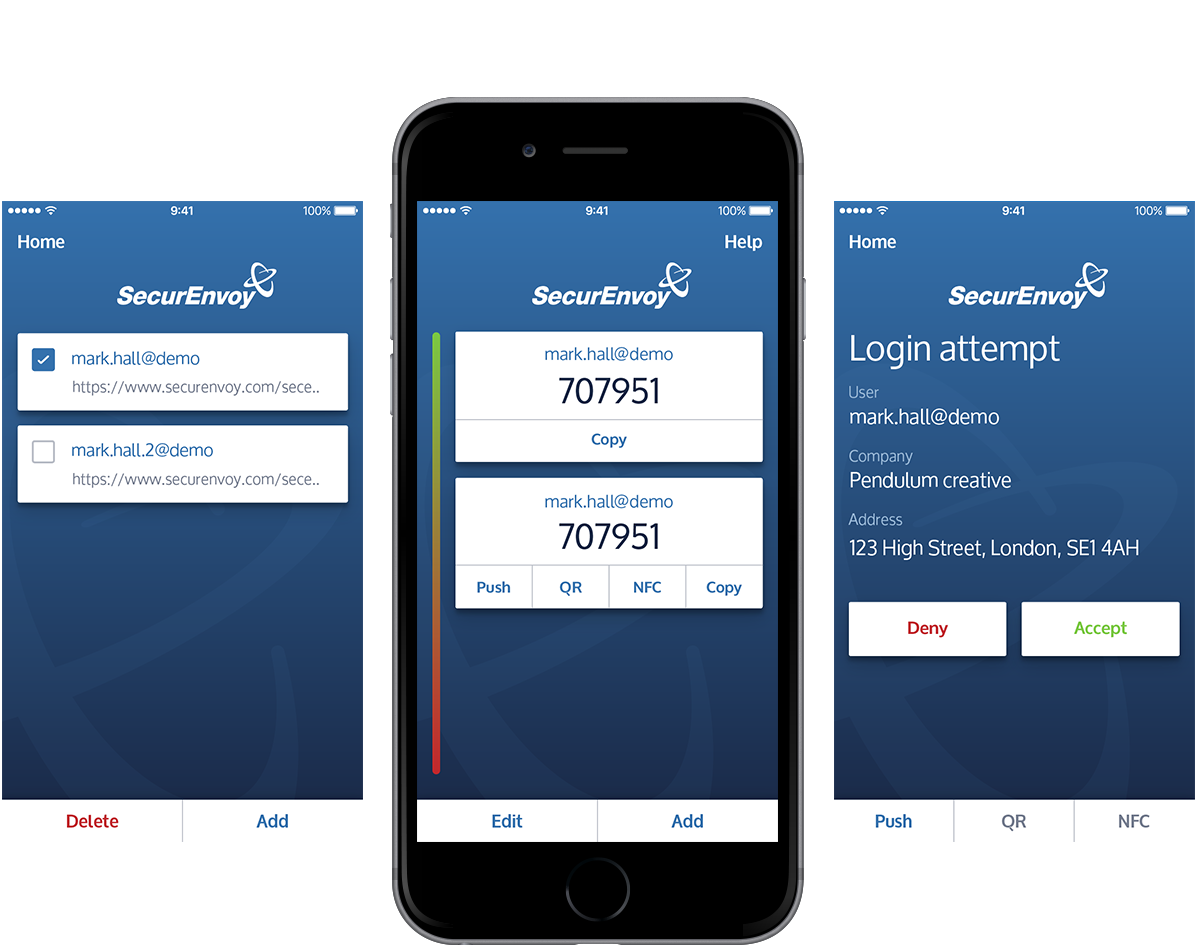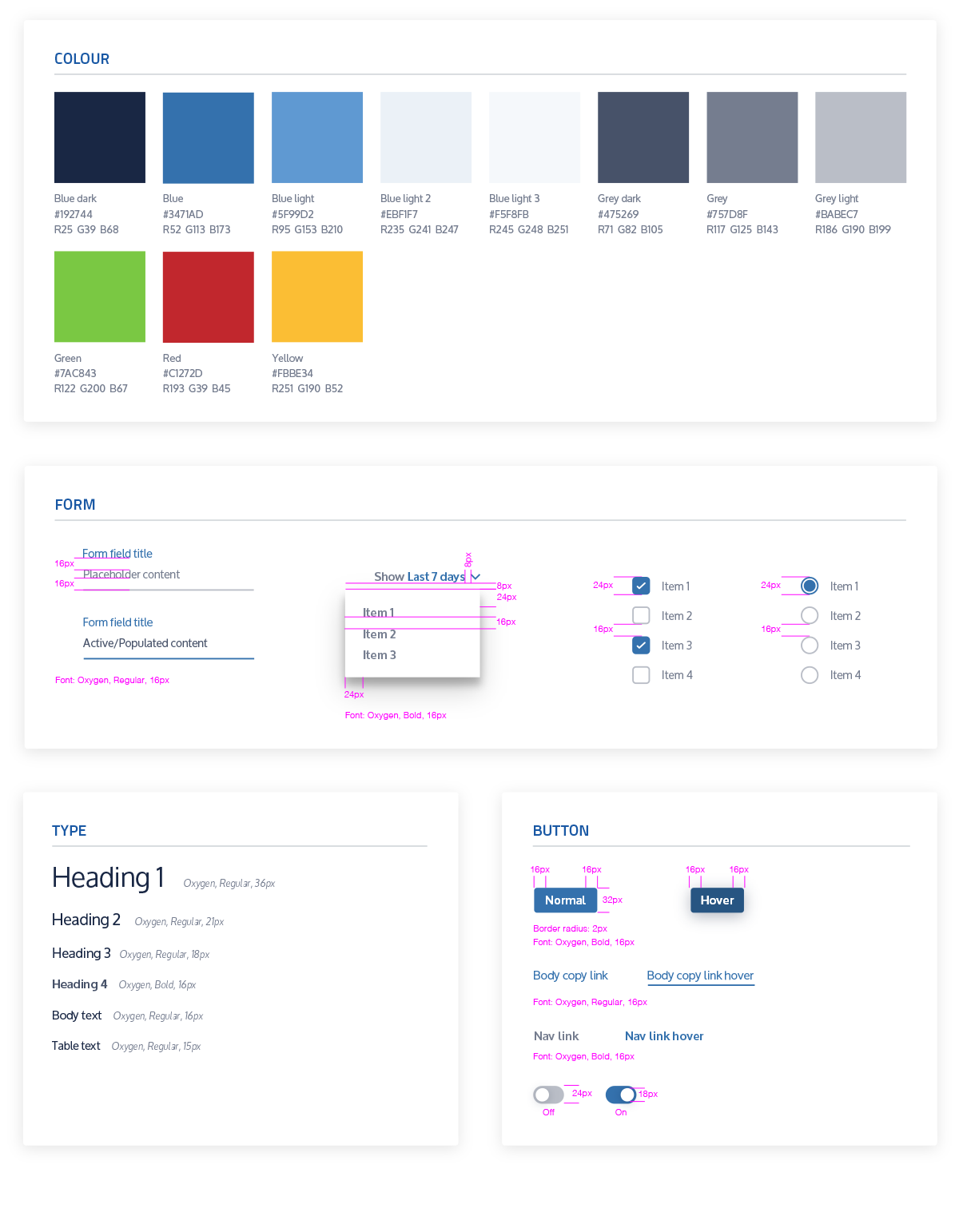 SecurEnvoy's new user interface performs brilliantly across multiple platforms, with an enhanced brand identity and smoother, more effective user experience. By issuing new guidelines for ongoing development, Pendulum has given SecurEnvoy the means to carry this investment in design forwards, saving them money and time in their next round of development.