Project summary
We initially worked with London Sock Company to create the company brand identity. The logo concept emerged from ideas and research into the 'Victorian Gentleman' and fashion journals and catalogues from the time. The idea provided a fun but premium and sophisticated look for the brand. The initial idea evolved into a simplified 'emblem' which formed the brand mark for all products and packaging going forwards.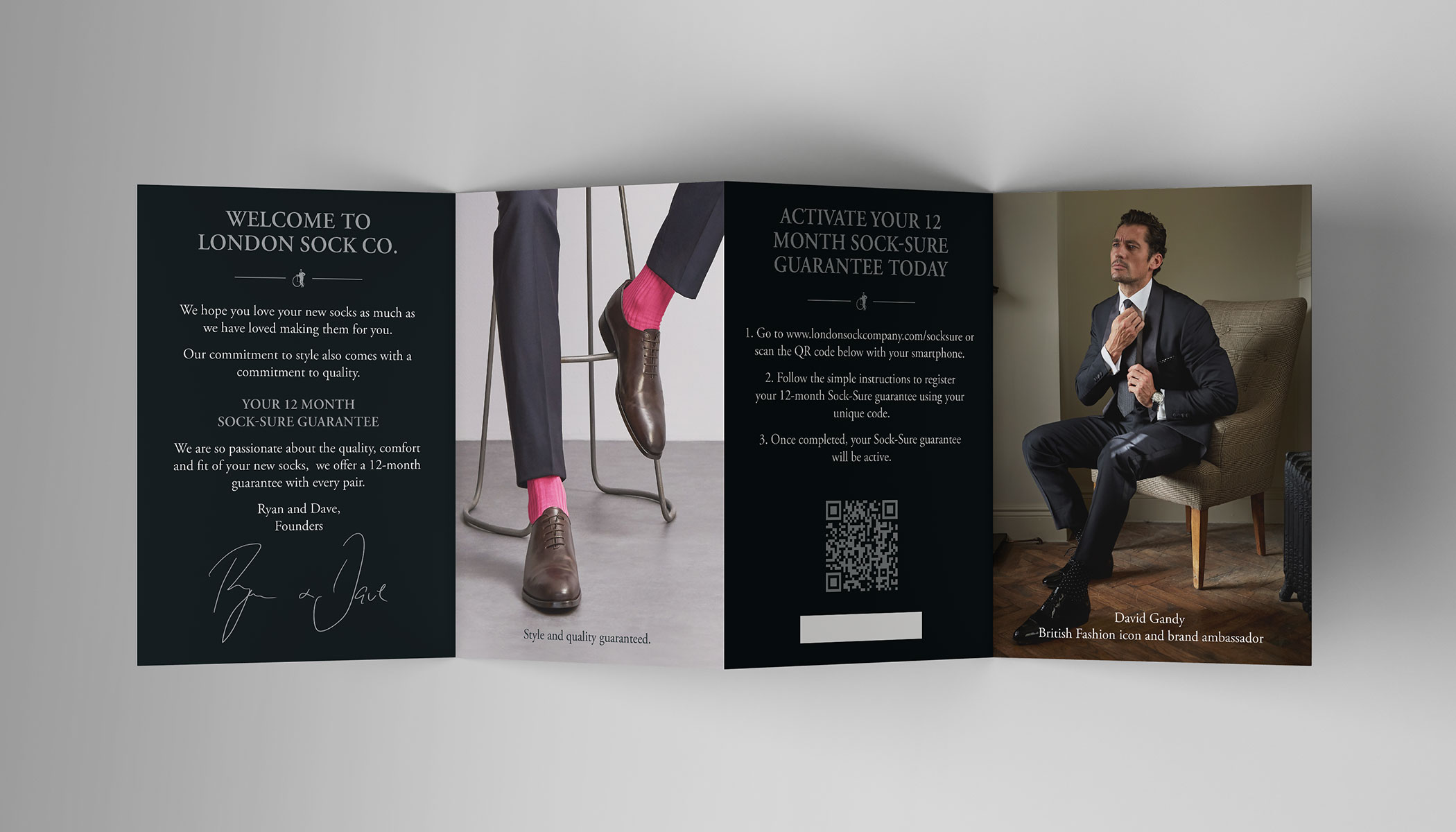 A5 concertina packaging insert brochure
The ecommerce website design and development process
Further to the completion of the branding stage of the project we were asked to undertake the website design and development for an e-commerce site. Key requirements were the development of a transactional online shop and additionally the user experience and user interface design and development for a 'Sockscription' service.
The subscription side of the site was devised from the ground up and Pendulum were tasked with outlining the user-flow through the subscription system and how this was managed in the back-end. The website design stage of the e-commerce site allowed us to solidify and enhance the brand identity, ensuring the foundations were in place for comprehensive brand guidelines going forwards.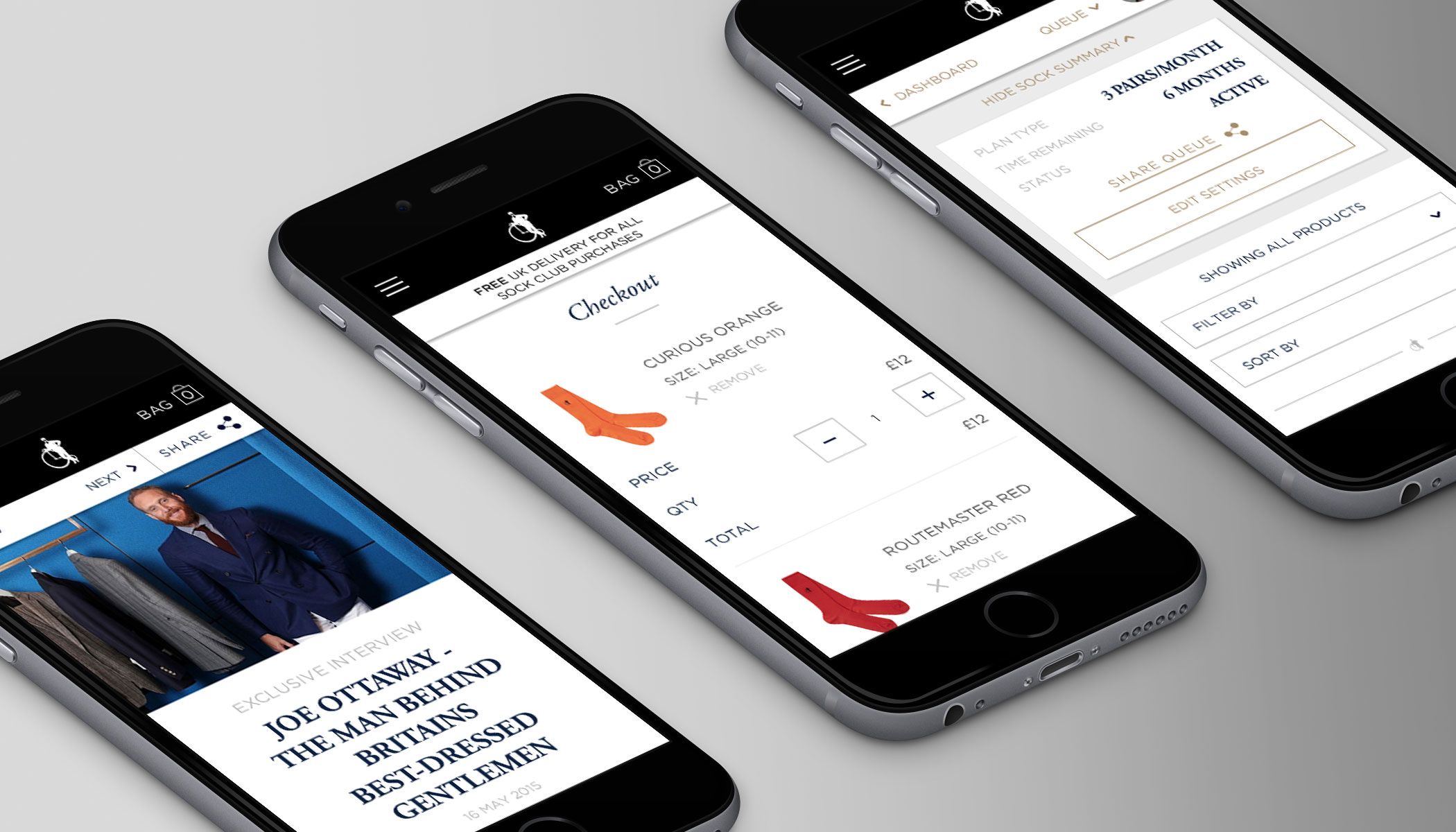 Mobile views of e-commerce and subscription functionality