The brief
Webexpenses were already having great success with infographics as a key part of their campaigns, but with Pendulum came up with the brief to create a more engaging piece of marketing collateral that would provide their existing users with new knowledge and help raise brand awareness.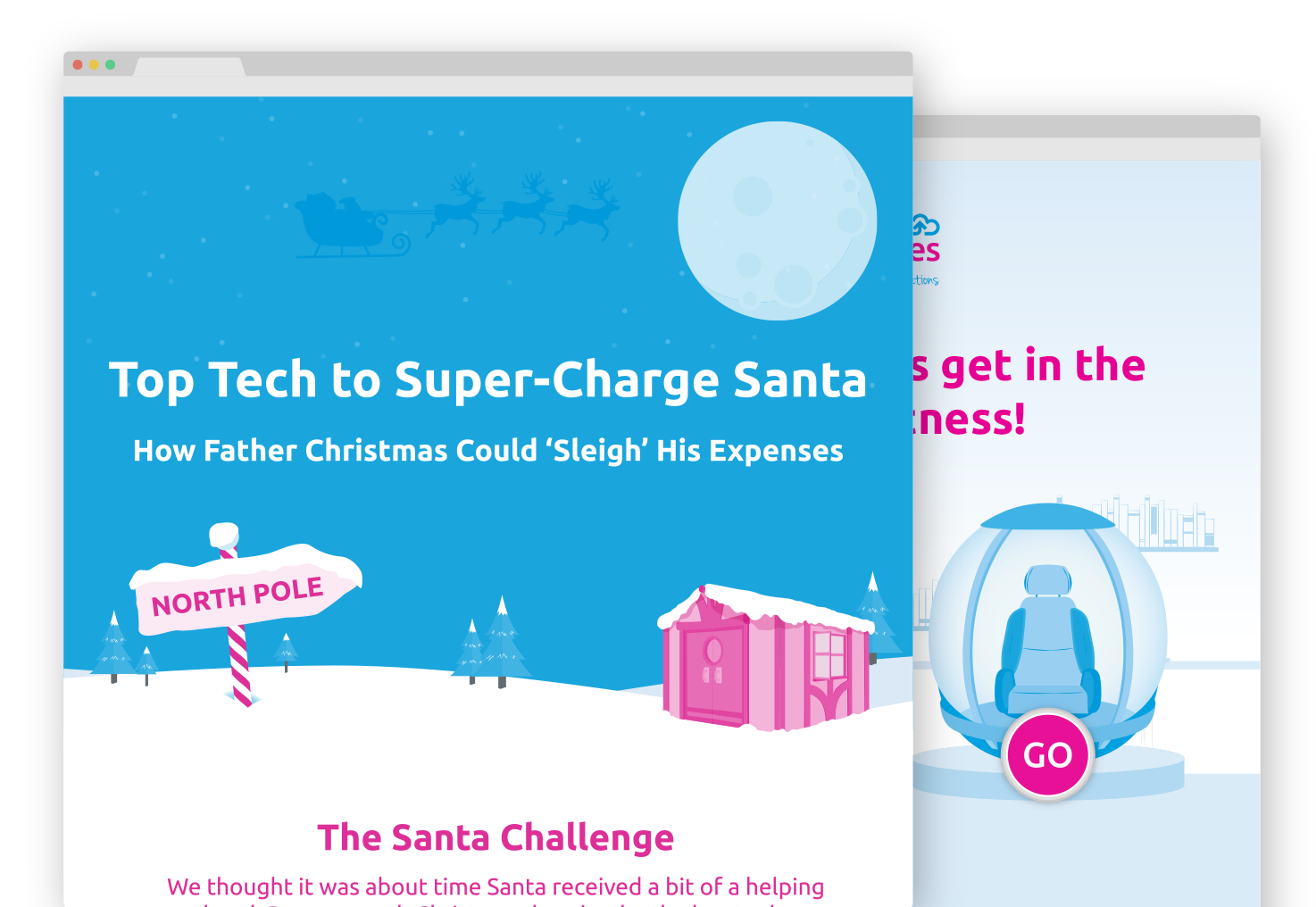 The solution
The decision was made to take the already successful printed infographics and turn these into animated and interactive microsites.
Taking advantage of some of the latest web browser technologies we were able to tell the user the brand's story as they explored the site. This gave us the opportunity to create and publish beautiful visualisations of data that the user could interact with.
Try it out for yourself below

Bond: The ultimate business traveller
Webexpenses carried out an audit of James Bond's travel itinerary for each of the 23 official movie releases

Top tech to supercharge Santa
A visual look at ways Father Christmas could use real-world technology to help complete his global gift giving operation. Appealing to the inner geek – cool kit, mad stats and killer tech

Don't let expenses get in the way of greatness
Looking at how many great moments would never have happened if important people were too busy filling in their expenses forms
The results
Pendulum illustrated, designed and developed a number of microsites each being viewed thousands of times, and continue to do so. We have been able to work with webexpenses to expand their reach even further, which was increased more so with a social media campaign run internally by webexpenses with assets created by Pendulum.
The results have been really well received by their existing clients as well as attracting a high number of new leads. It has been so successful that we are constantly working together to come up with new ideas to push the boundaries further.