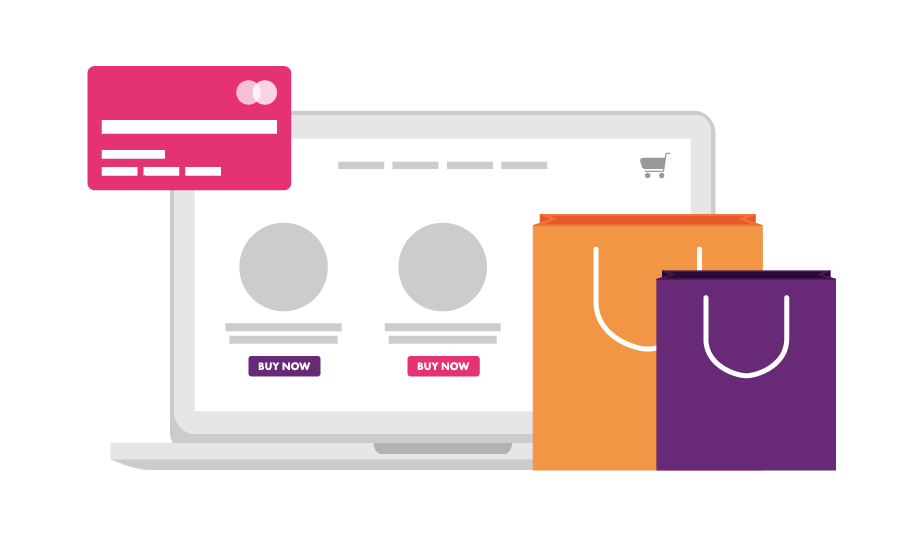 Our approach
Like people, no two businesses are the same, which is why we feel it's essential to leverage creative e-commerce experts when it comes to delivering a successful online shop. We focus on designing and developing a unique solution tailored to meet the needs of you and your customers.
Unlike the high street there is no opportunity to meet and greet your customers, making that initial visual impact all the more imperative for your e-commerce success. Our creativity and experience allows us to deliver a high-impact visual shopping experience along with essential content management and order fulfilment tools, enabling you to compete in this ever-expanding arena.
E-commerce is more than a website
For many of our clients an online shop is just one part of their multichannel retailing plan. We can help you leverage many areas of e-commerce to maximise your revenue streams and minimise your risk.
Responsive e-commerce
Mobile devices are increasingly trusted by shoppers, making buying online a more convenient activity, which is why we design with a constant awareness of the multitude of devices out there. Making sure your customers can conveniently shop from any of their devices is central to our process and is what we consider a necessity for any e-commerce website.
Conversions and statistics
An online shop is only the start; understanding how your customers buy and what motivates them to click that all-important 'Buy' button is key to e-commerce growth. From Google Analytics to Google Adwords, implementing conversion tracking and interpreting statistics is critical, and is why we take the time to ensure you have the tools and direction to achieve your sales goals.
Payment methods
From developing custom payment gateway solutions for Braintree, Stripe, Worldpay and PayPal (to name a few), through to implementing pre-built plugins for Shopify, our experience allows us to efficiently deliver a payment solution suited for your business.
Stock control
We understand that businesses often rely on other services to manage their stock or order fulfilment processes. This has become a speciality we are proud to boast and have extensive experience integrating with external systems and building custom APIs (application programming interfaces) tailored to your needs.